Description
VOOPOO Drag 3 Kit is the latest member of the Drag family, the return of the king. New upgraded Gene. Fan 2.0 chip, brand new TPP atomization system, innovative Super mode together form this dual battery mod kit. Drag 3 will be the ultimate solution for performance and ease-to-use. The elegant appearance is achieved thanks to the combination of soft leather and polished steel. Provide new color options. Not just obsessed with looks, VOOPOO has included the upgraded GENE.FAN 2.0 chipset, which means you'll experience a fast ramp-up for a responsive vape as well as access to innovative Super output modes. The upgraded GENE.FAN 2.0 chip uses two 18650 batteries to generate an astonishing 177 watts of power, which can make full use of any coil of the PnP coil series to provide delicious flavors from your favorite eJuice. VOOPOO Drag 3 Kit also breakthrough uses innovative coils and a new atomization system. With the help of Voopoo's self-proclaimed TPP atomization system, Drag 3 is born for big clouds! Innovative atomization tech will bring you bigger, smoother, and better flavor. In addition, the newly designed coil has a richer flavor than the PnP VM6 coil. Superpower, smooth & optimal flavor, ultimate fire speed, and more, all in Drag 3.

Features:
Elegant and Flamboyant Design
Leading, Again - Upgraded GENE.FAN 2.0 Chip
0.001s Extreme Ignition
Innovative Super mode+Smart/RBA/TC mode
Max 177W Output Power
Dual 18650 Batteries
New Coil Bring Better Flavor
TPP Atomization System
Brand: VOOPOO
Unit: 1 Set
Size:122mm * 50.25mm * 25mm
Capacity: 5.5ml
Battery: Dual 18650 Battery (Not Included)
Wattage Output Range: 5-177W
Voltage Output Range: 6.4-8.4V
Chipset: Upgraded GENE.FAN 2.0 Chipset
Modes: Super/Smart/TC/RBA mode
Resistance Range: 0.1-3.0ohm
Display: 1.08 inch TFT Color Screen
Charging Port: Type-C
Filling: Bottom Filling
Package: Gift Box
Each set contain:
1pc VOOPOO Drag 3 MOD
1pc TPP Pod Tank
1pc TPP-DM2 0.2ohm
1pc TPP-DM1 0.15ohm
1pc Type-c Cable
1pc User Manual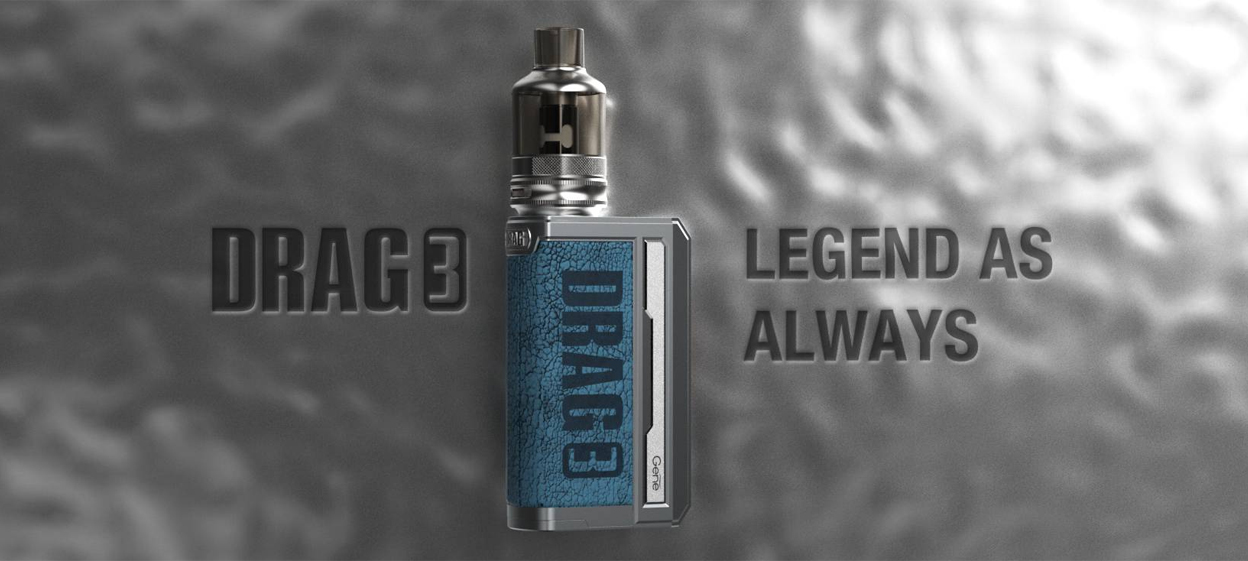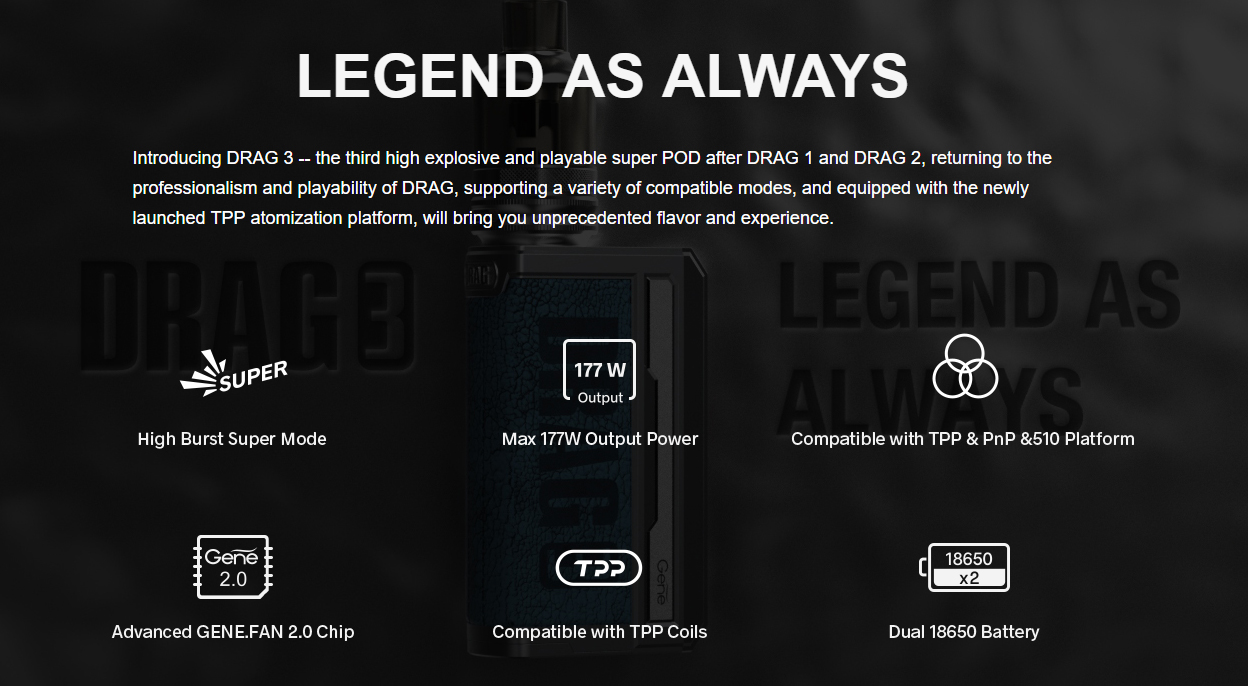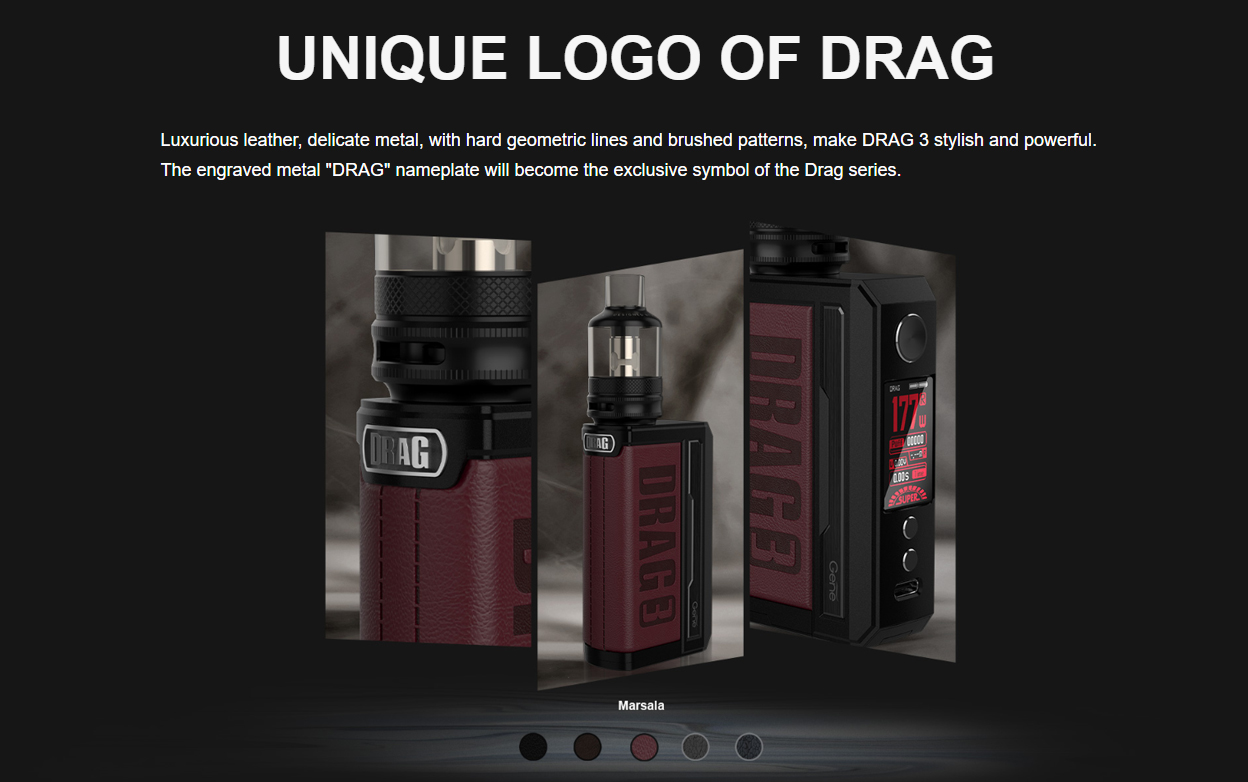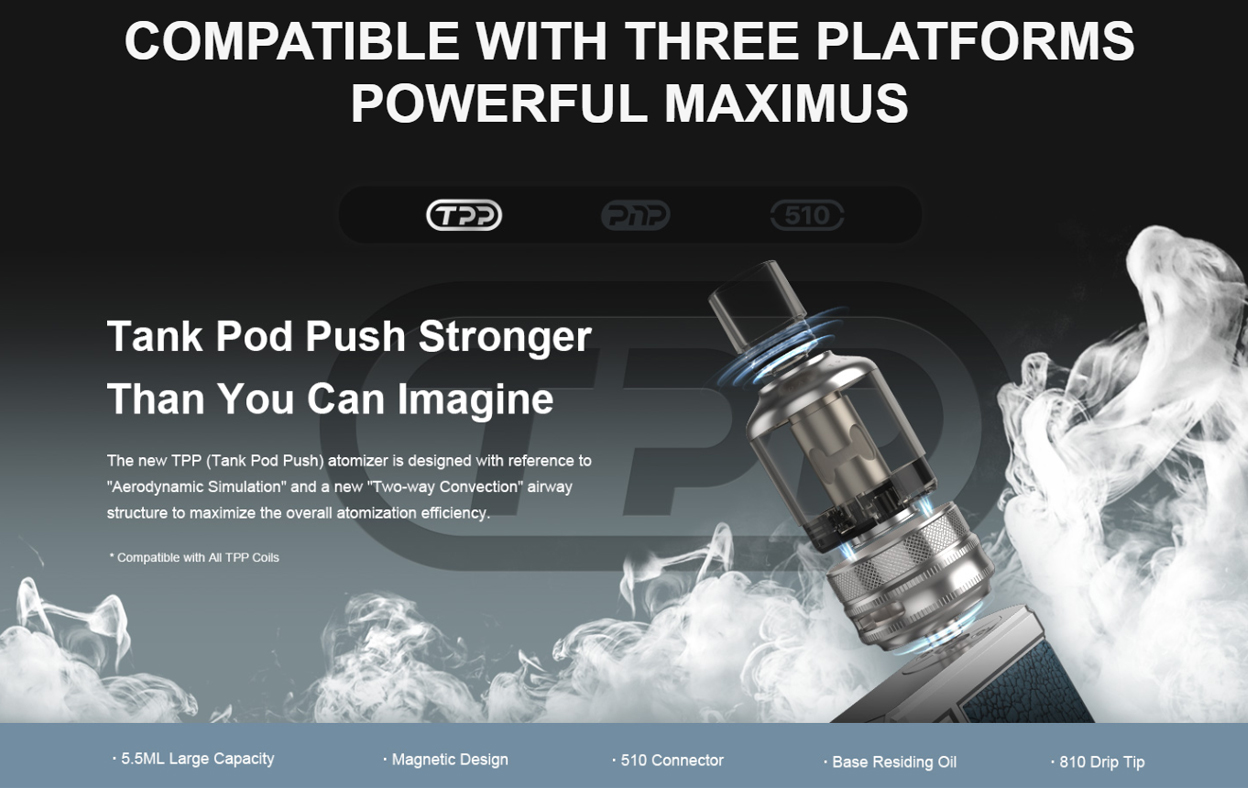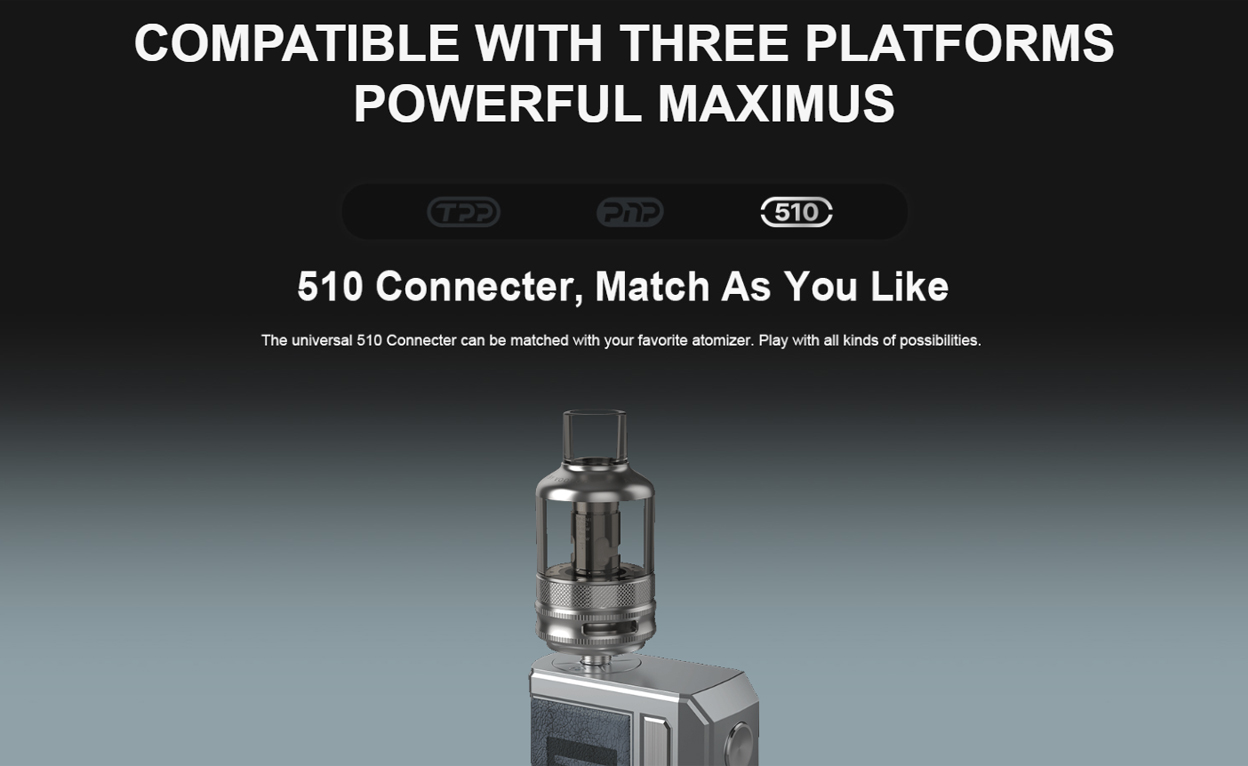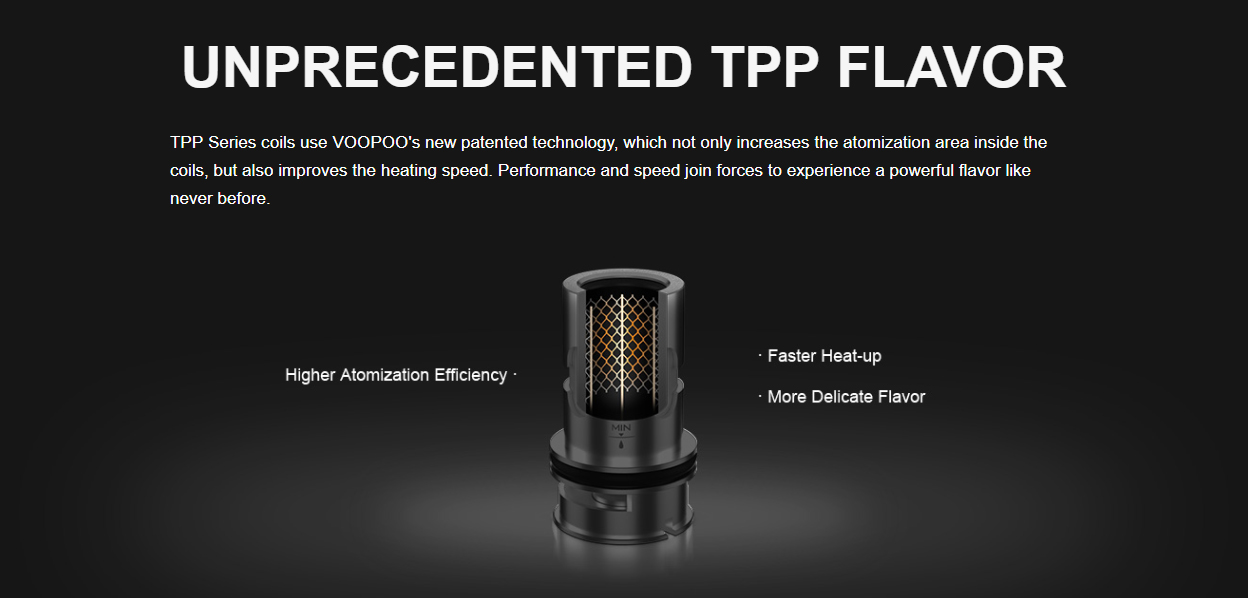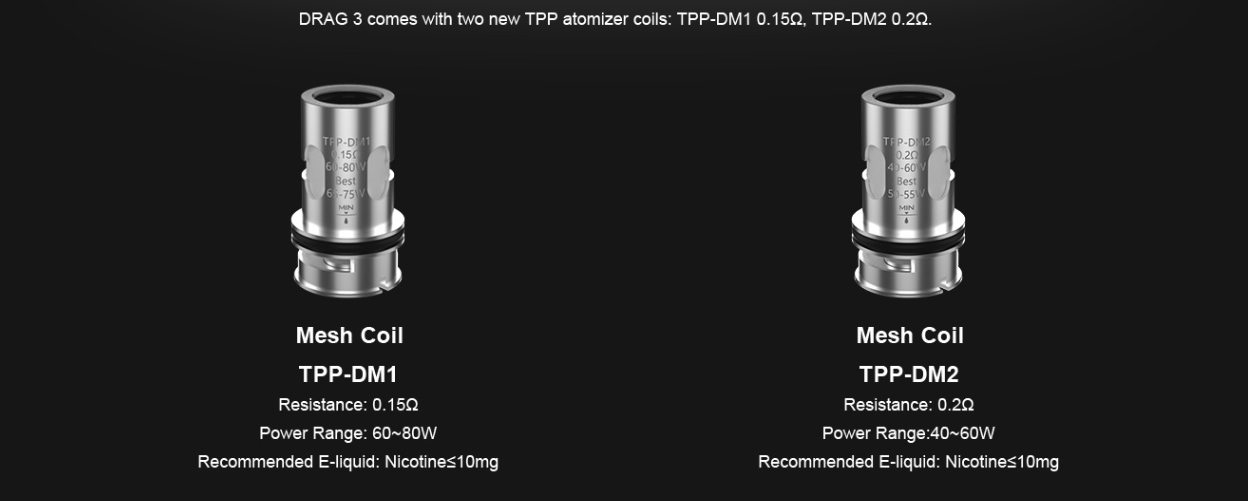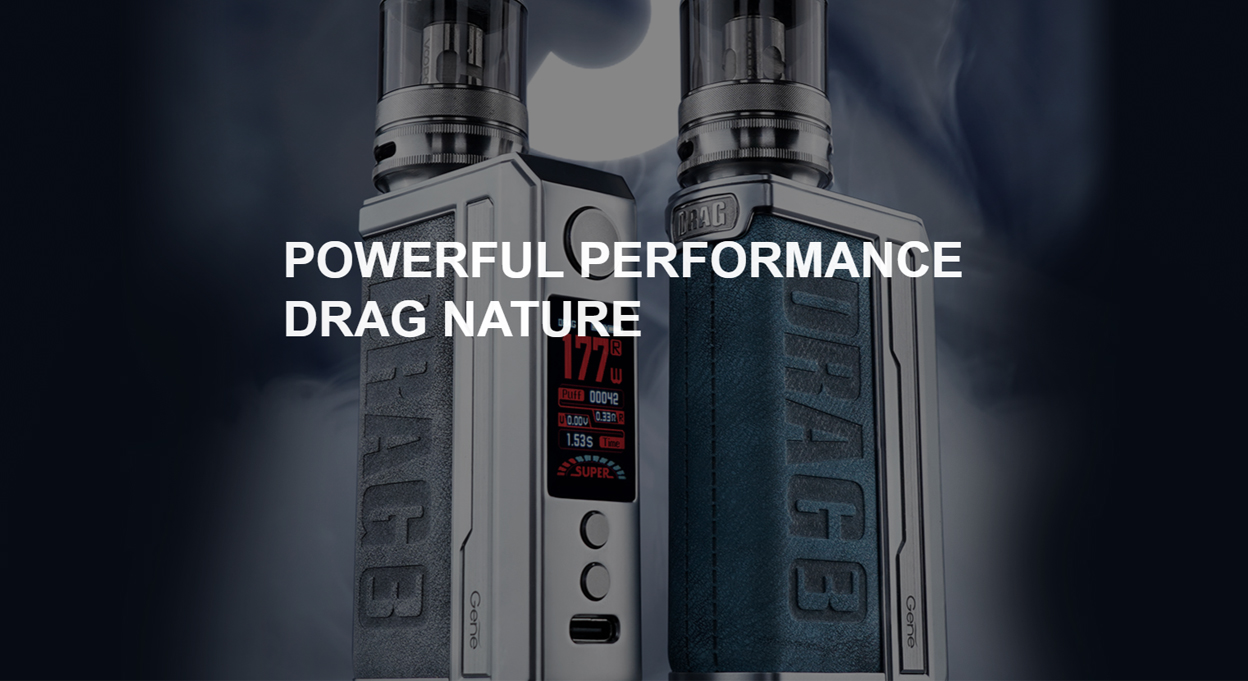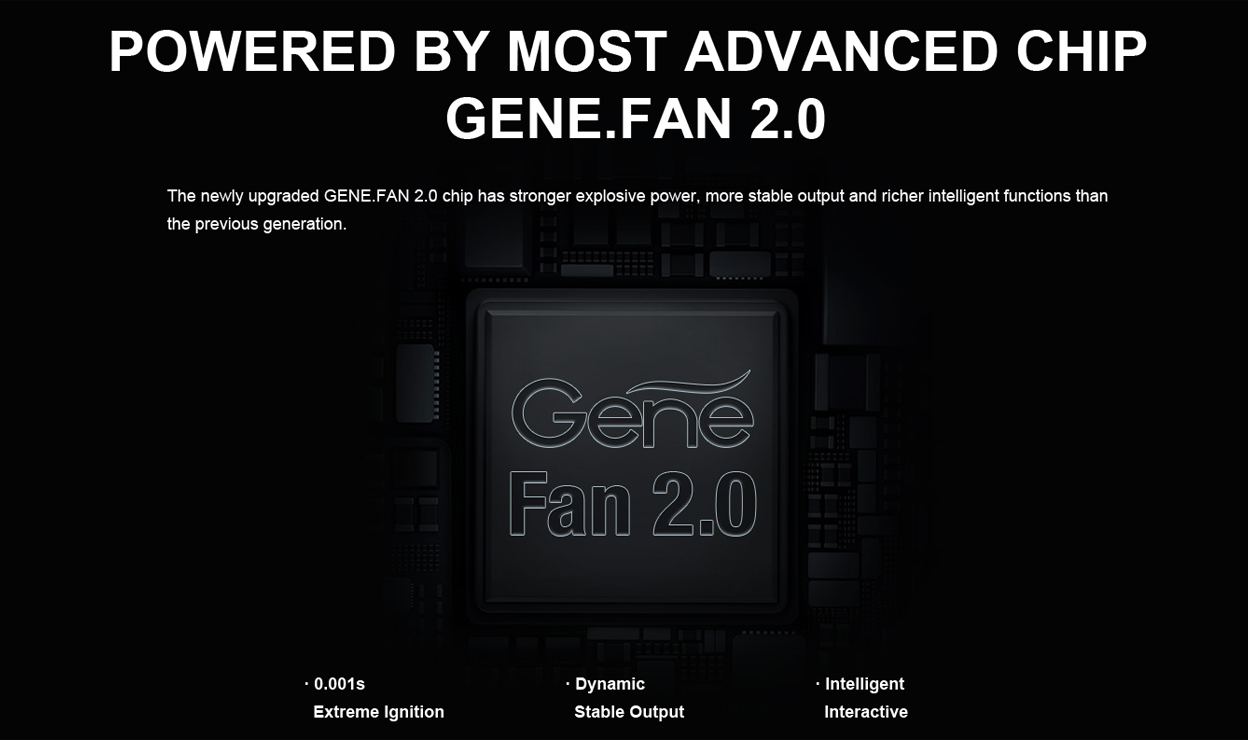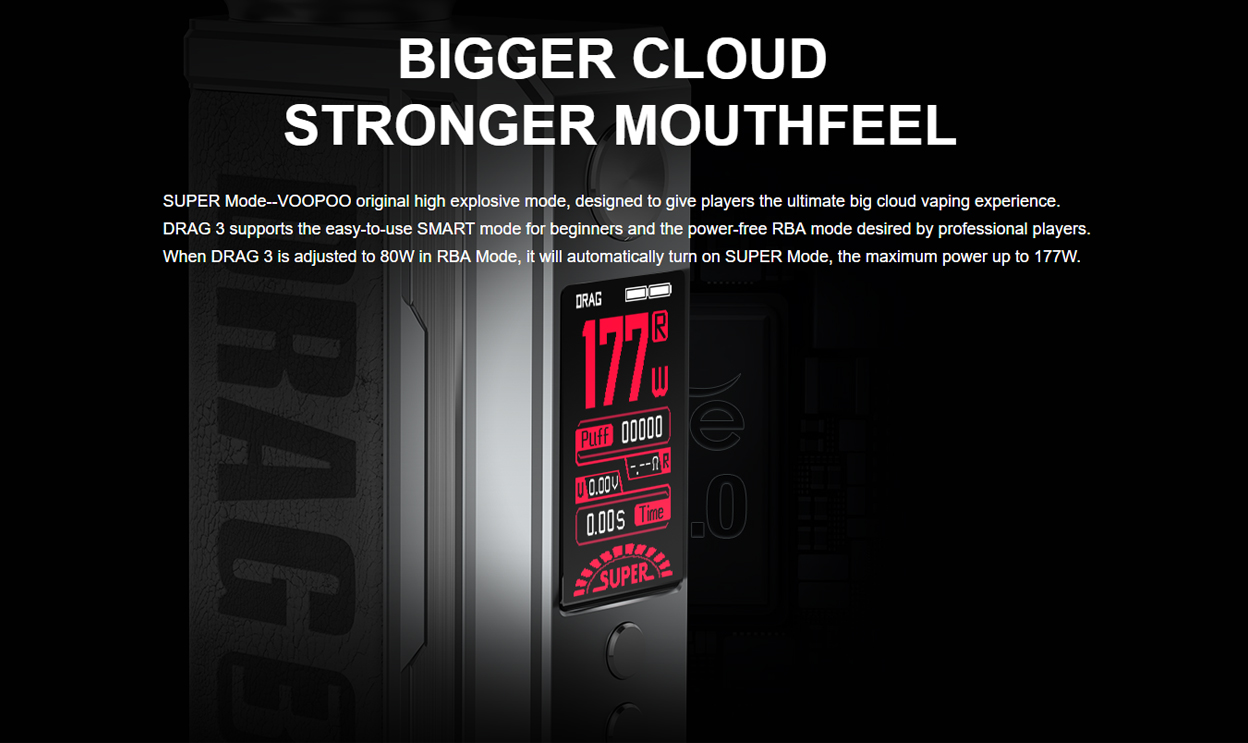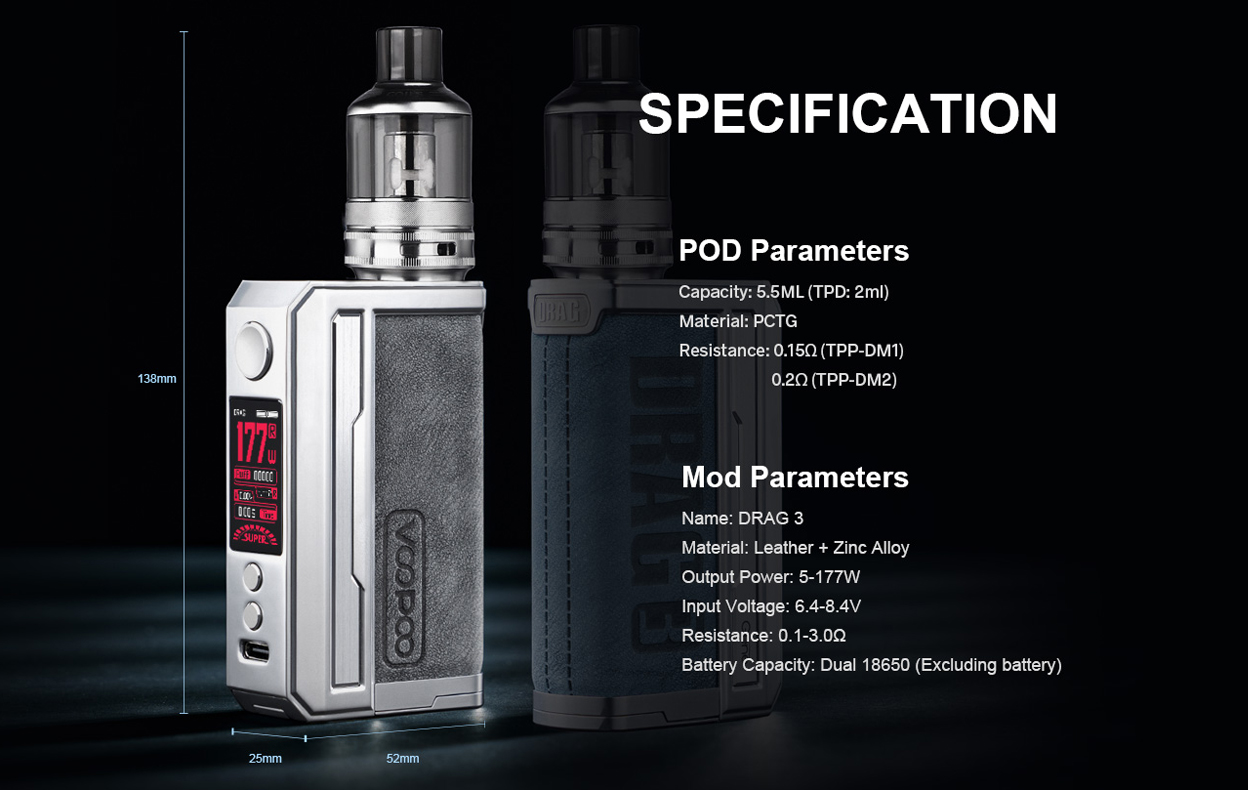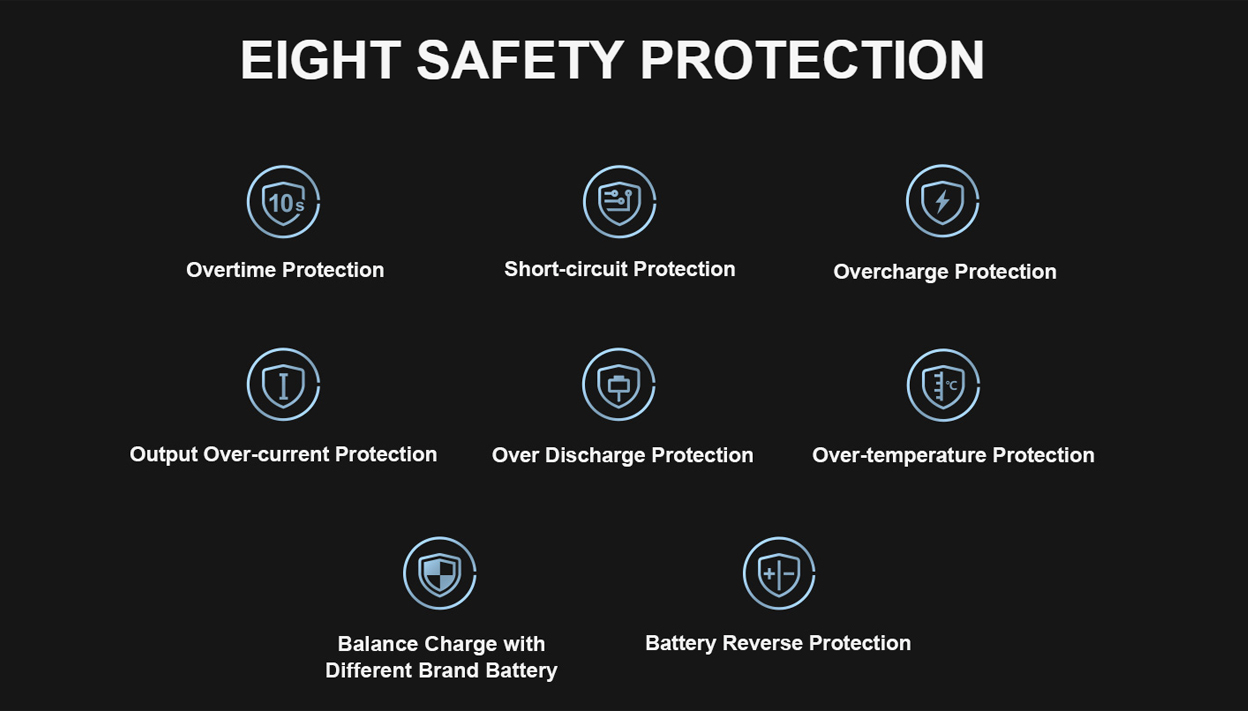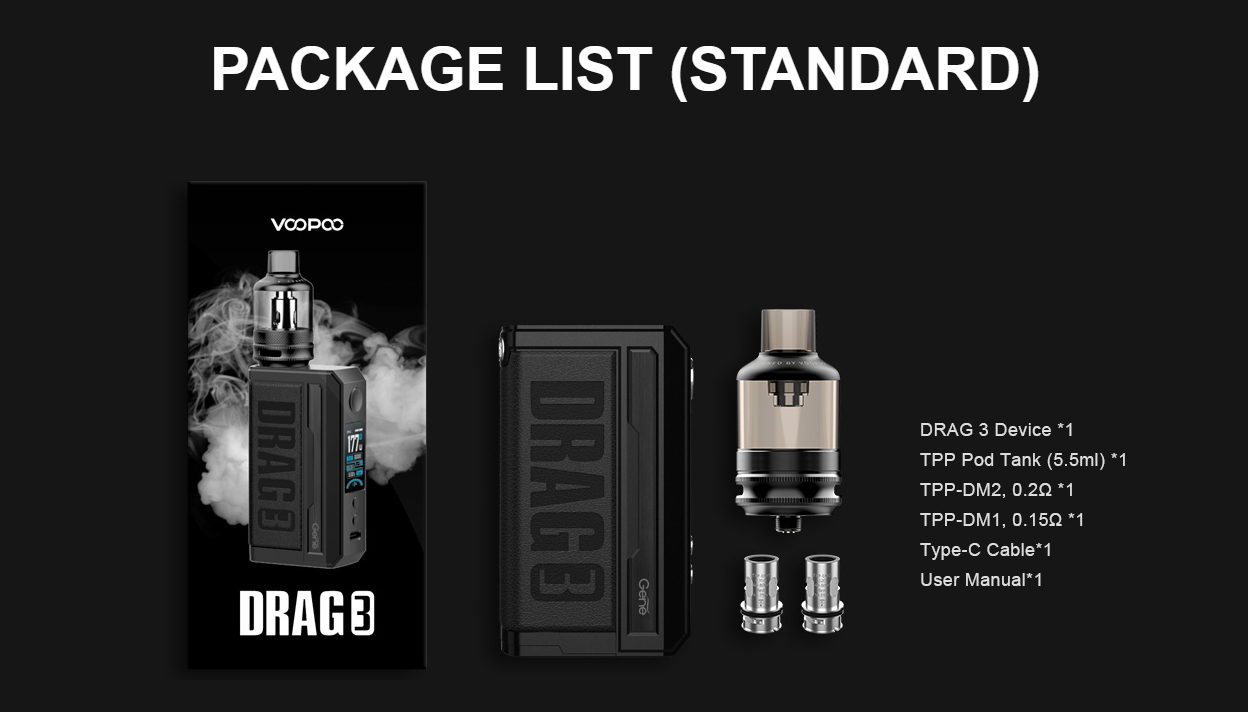 Payment & Security
Your payment information is processed securely. We do not store credit card details nor have access to your credit card information.