Description
The Freemax
 GEMM Disposable Tank is right here for you! The Freemax GEMM Tank adopts light-weight size with top refill system. Just take out the silicone stopper and you will refill the juice to the tank. The inbuilt coil of the Freemax GEMM Tank brings various options to the vapers. The adjustable bottom airflow brings ample air inlet to the coils too. Each pack comes with 2 pieces of Freemax GEMM Tanks. Best match the Freemax GEMM Kit.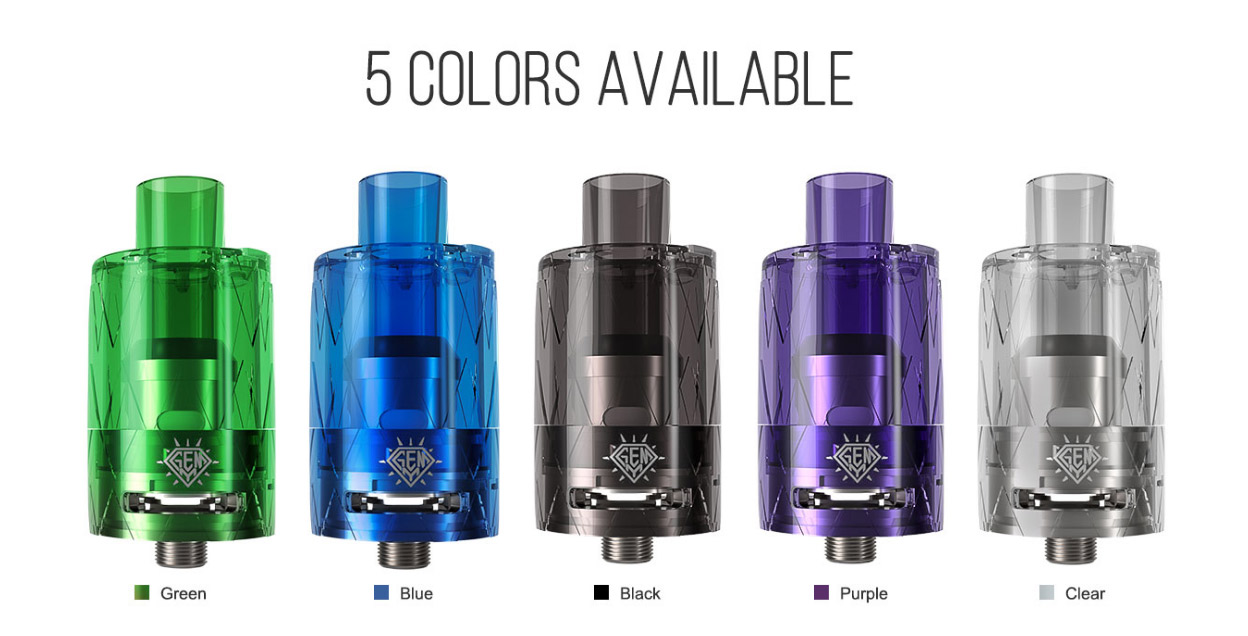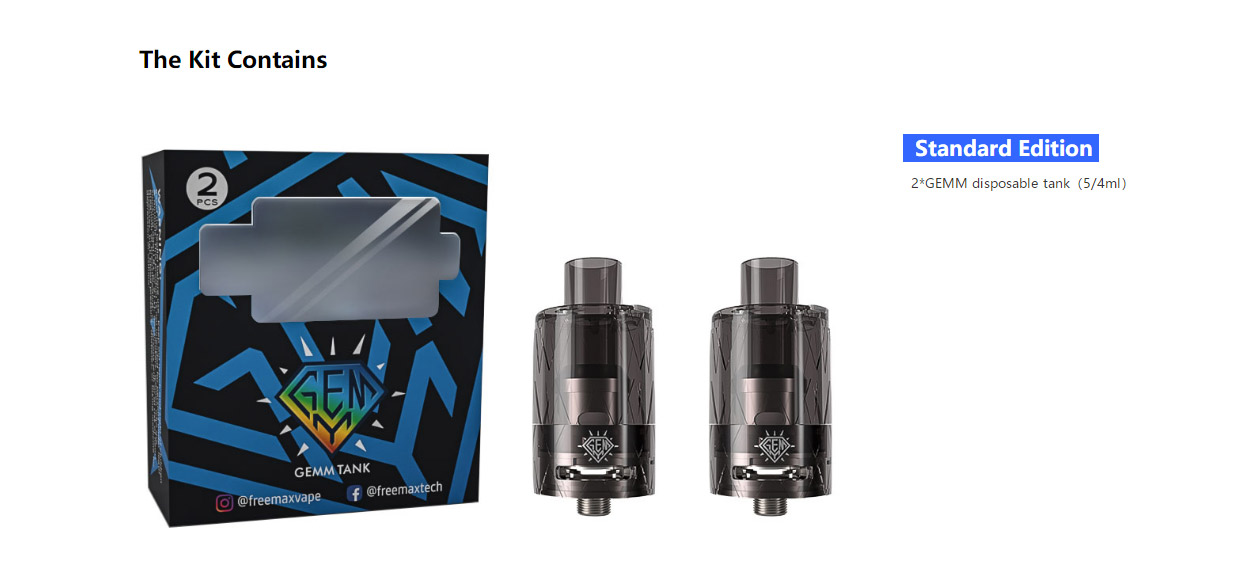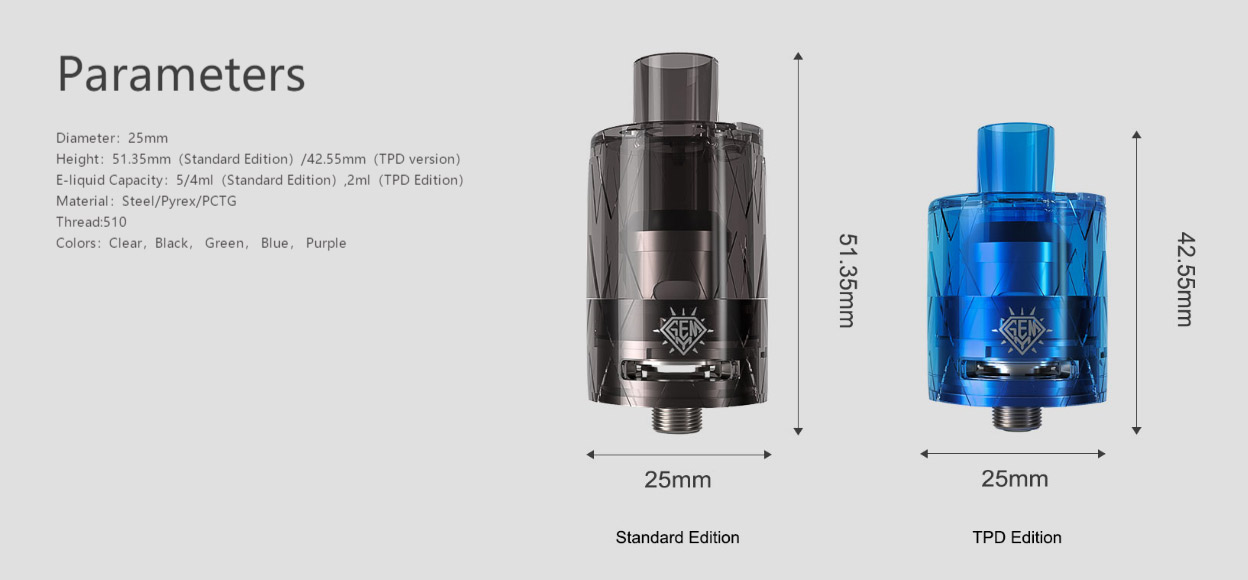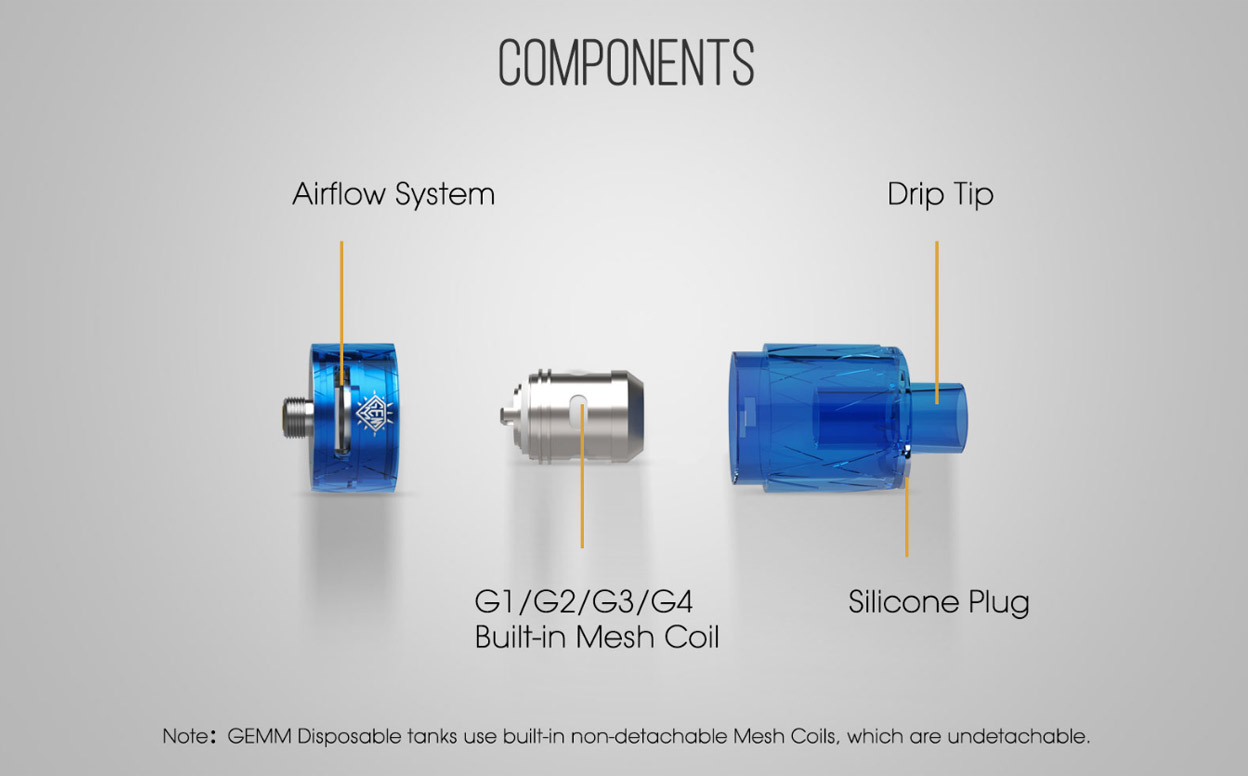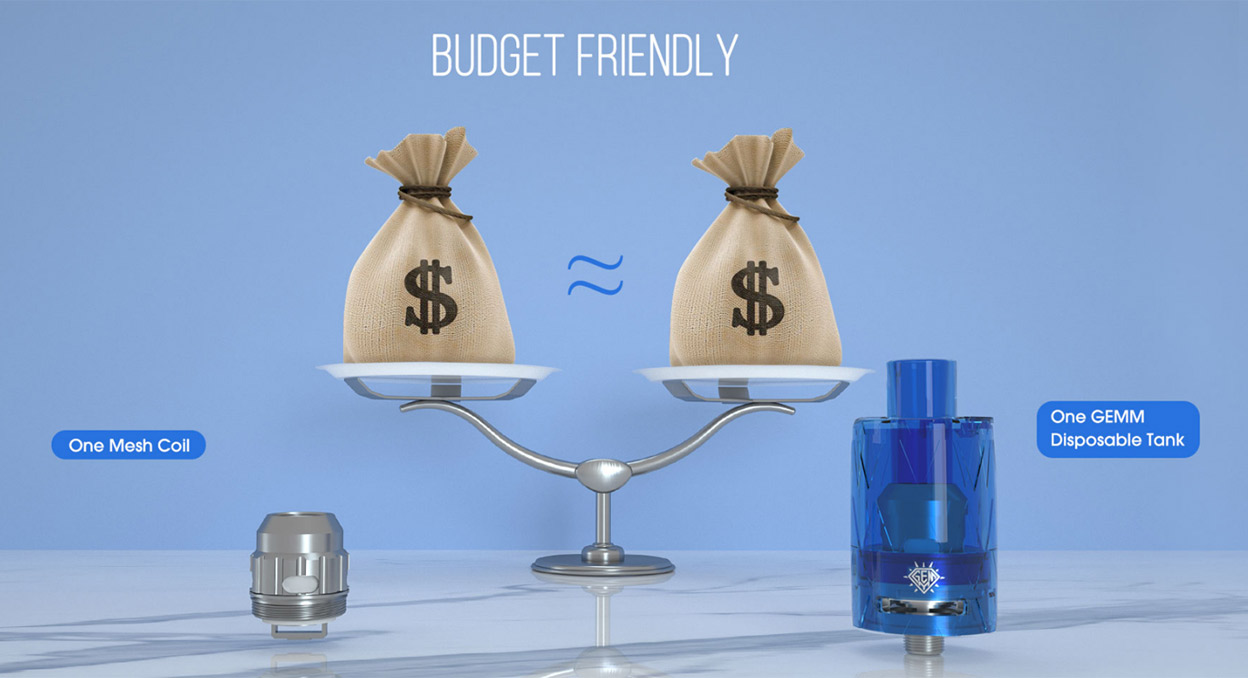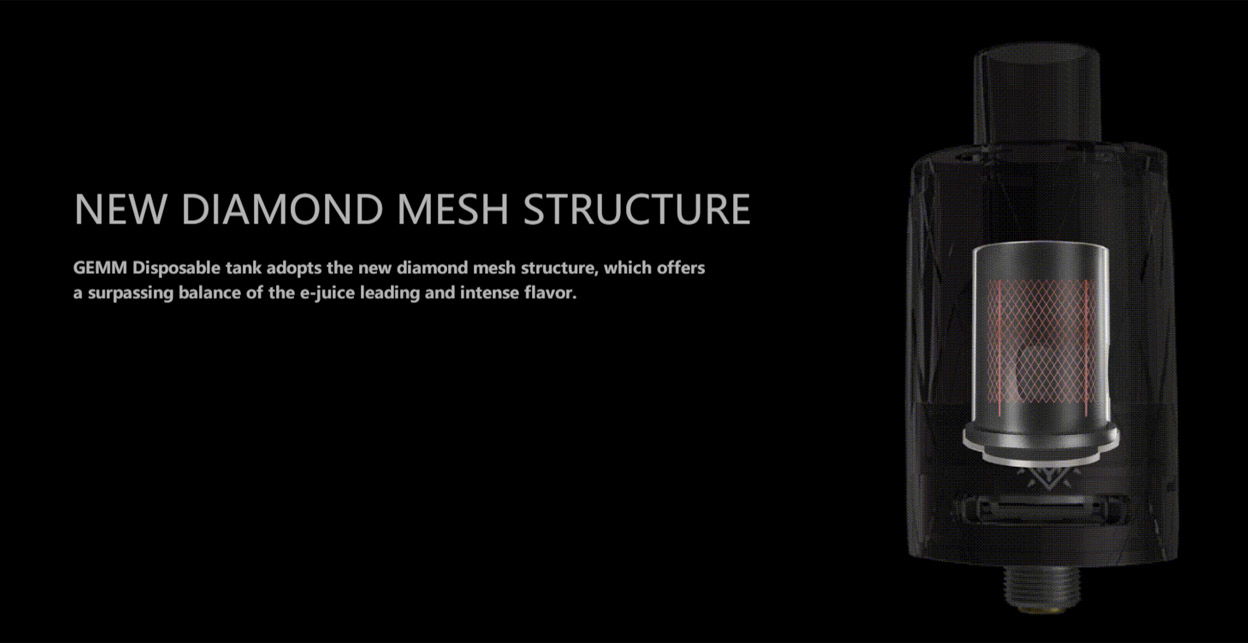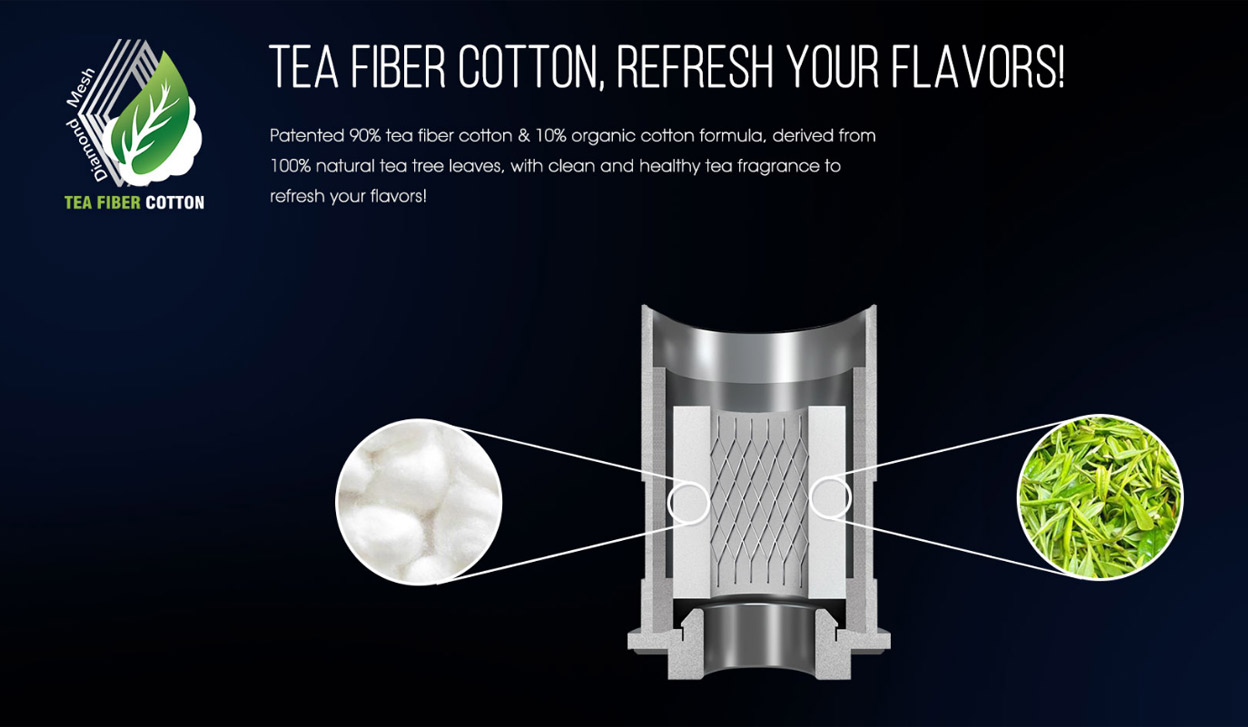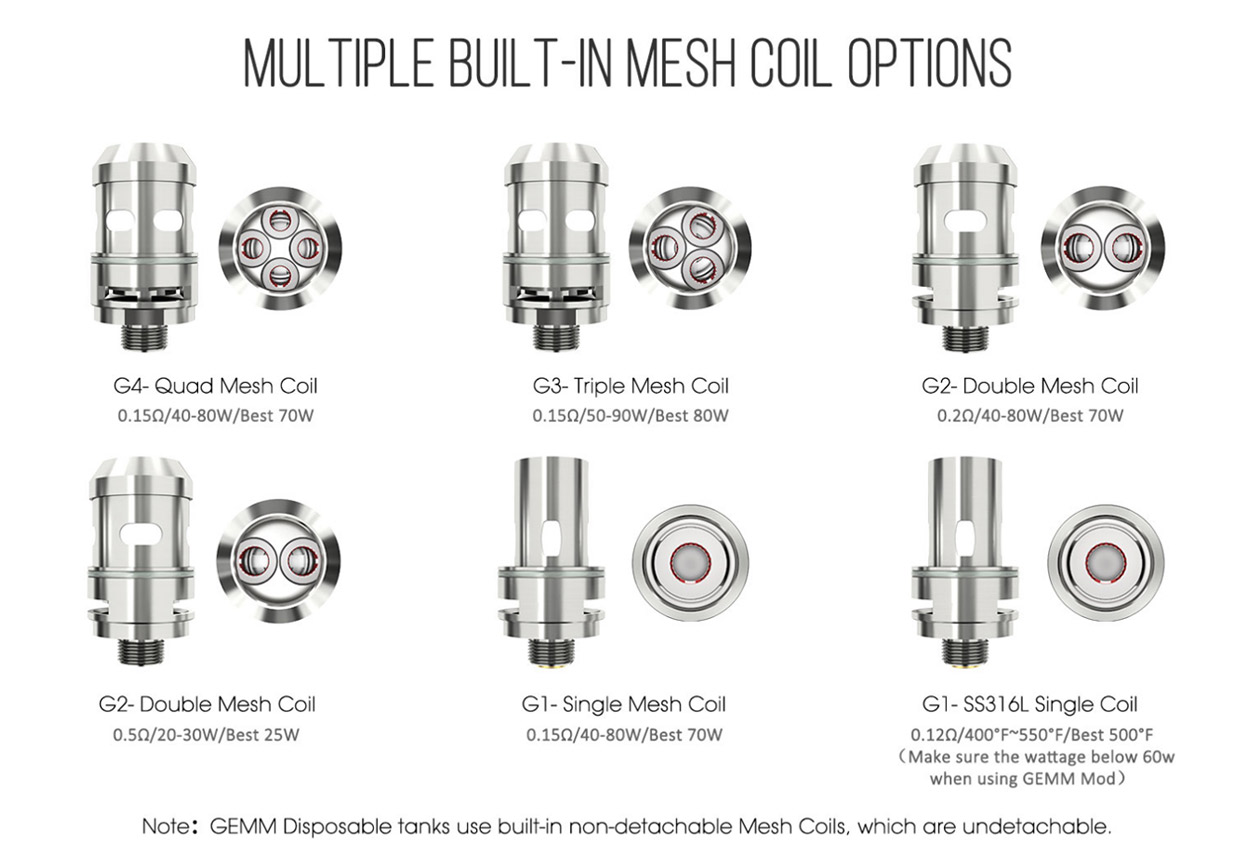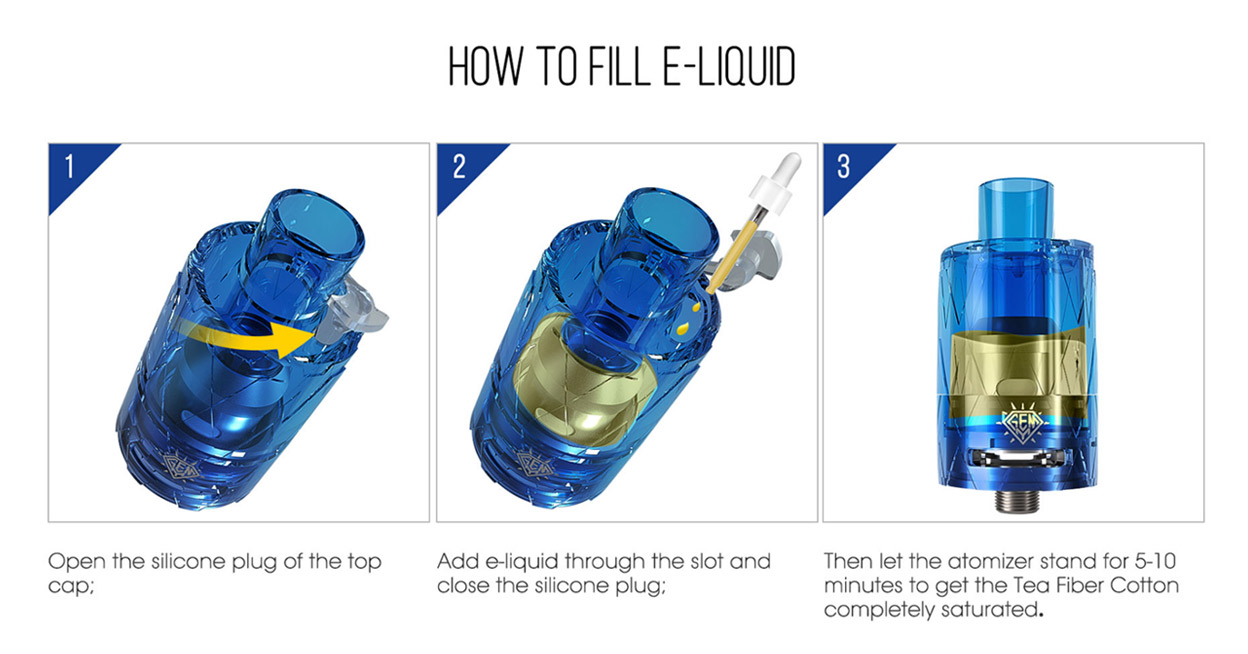 Brand: Freemax
Unit: 2pcs/pack
Size: L51.35mm * D25mm (Standard Edition)
Capacity: 5ml (G1 Mesh Coil Standard Edition); 4ml (G2/G3/G4 Mesh Coil Standard Edition)
Coil Resistance:
G1 -SS316L Single Mesh Coil 0.12ohm 400F - 550F (For Temperature Control Mode)
G1 Single Mesh Coil 0.15ohm 40-80W
G2 Dual Mesh Coil 0.2ohm 40-80W
G2 Dual Mesh Coil 0.5ohm 20-30W
G3 Triple Mesh Coil 0.15ohm 50-90W
G4 Quadruple Mesh Coil 0.15ohm 40-80W
Material: Steel/Pyrex/PCTG
Working Wattage: 20-90W
Thread: 510
Payment & Security
Your payment information is processed securely. We do not store credit card details nor have access to your credit card information.